Deco Illam: Where Antiques Meet Modern Design in a Tamil Nadu Home
Discover Deco Illam, a 2000 sq. ft. home in a small Tamil Nadu town, where antique treasures harmoniously coexist with modern technology. Let's take a concise tour of this captivating project.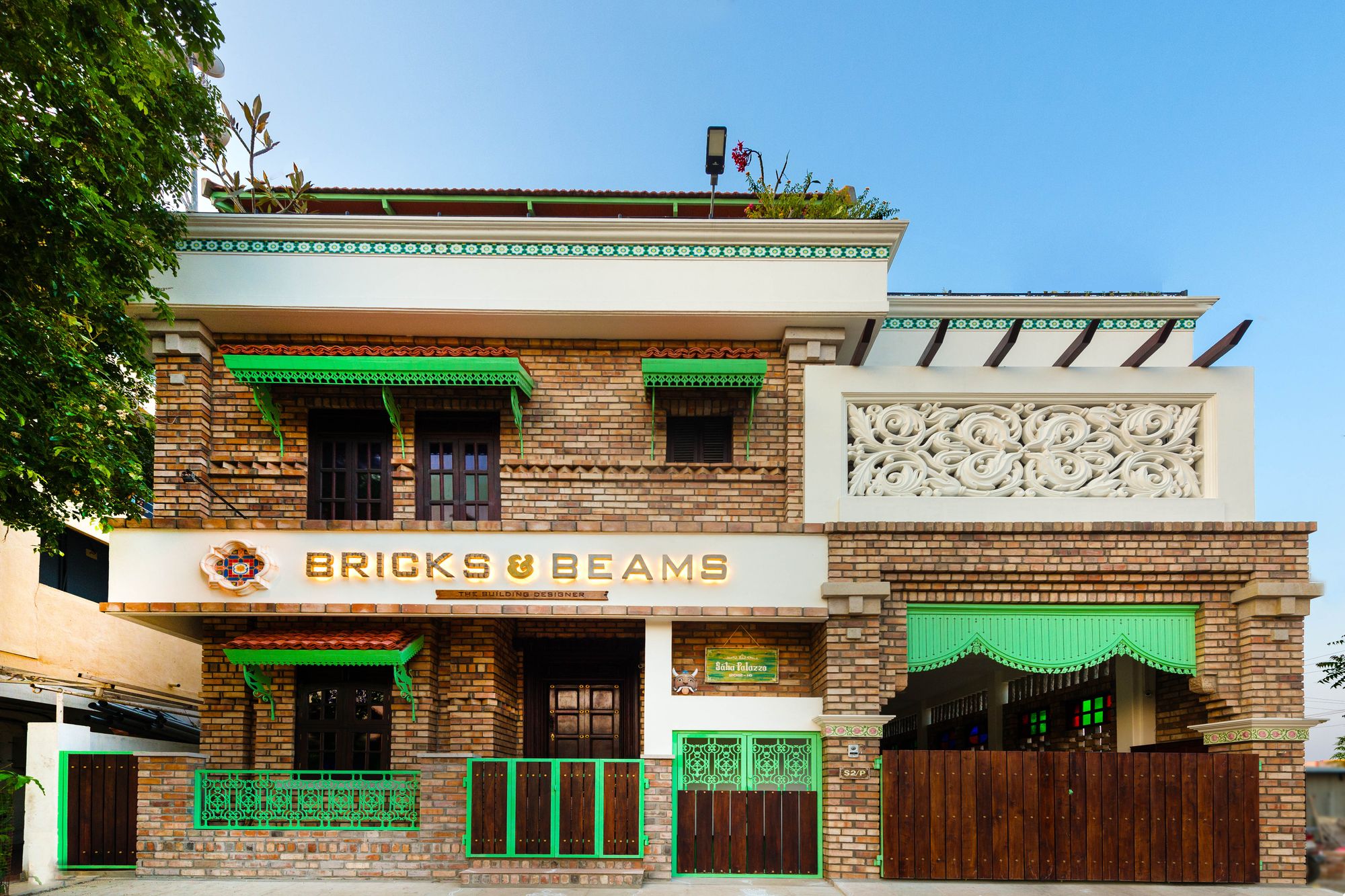 An avid collector of antique items in a small town in Tamil Nadu dreamed of designing his home as a personal collage of his thoughts, ideas, and collectibles and this dream became a stunning reality with "Deco Illam," a 2000 sq. ft. home that seamlessly blends the charm of the past with the convenience of modern technology.
FACT FILE
A GRAND ENTRANCE
As you approach Deco Illam, the entrance foyer welcomes you with open arms. This space offers ample parking for two cars, and its intricate jali walls and stained glass windows hint at the grandeur within. The ground floor Is primarily a social space, and the living room is the heart of this area. Salvaged and refurbished elements from old Chettiar houses breathe new life into this room. An antique sofa takes center stage, while old Chettiar doors have been transformed into stained glass windows. The terracotta and colored tile flooring, combined with decor elements from across the country, create an enchanting atmosphere.
A TRANQUIL COURTYARD
To the rear of the house lies a closed courtyard, surrounded by exposed stone walls. This open-air sanctuary features a French-style water feature, nestled amidst lush greenery. Comfortable seating invites occupants to unwind in this serene space, making it perfect for leisurely evenings. A staircase placed near the courtyard that leads to the first floor is a work of art itself, designed in a whimsical spiral pattern. Crafted from the same bricks used in the walls, it continues the use of stained glass windows. What sets it apart is the unique rope railing that gracefully follows the curve of the stairs.
PRIVATE RETREAT ON THE FIRST FLOOR
The first floor offers private family spaces, including a unique swing, a dining area with a repurposed wooden door top, and an open kitchen. The dining area and kitchen serve as a central gathering point for family members. The dining table's top is a repurposed wooden door frame, adorned with colorful Japanese tiles and wooden panels form the kitchen cabinet shutters, adding a rustic charm. Vibrant, vintage tiles create a striking kitchen floor, with indigo hues catching the eye.A small pooja room embodies traditional design with heavily carved solid wood doors and frames, exuding an almost temple-like aura. This sacred space reflects the cultural and spiritual values of the household.
SERENE RETREATS
The master bedroom is a testament to antique and vintage design. An arched wooden headboard with stained glass adds grandeur, while a large bed and seating area with matching stained glass elements maintain continuity. The unique flooring combines mosaic tiles and geometrical patterns, creating a visually stunning space. The attached master bathroom features walls adorned with Belgium stained glass tiles. A brass vessel basin sits atop a solid wooden vanity, and a large wooden door frames the entry. Vintage lights on the walls add to the antique charm.
The other bedrooms on this floor continue the vintage theme. Four-poster beds and stained glass windows maintain the design language. The flooring combines herringbone and square patterns, adding character to each room.
In Deco Illam, the designer's dream of combining antique collectibles with modern design sensibilities has been brought to life.
This home is not just a living space; it's a testament to creativity, craftsmanship, and the seamless blend of the past and present. Deco Illam serves as an inspiring example of how a house can be a canvas for self-expression and an embodiment of one's passions and dreams.
To watch the complete home tour, peruse the drawings in detail and browse additional photographs, visit Buildofy. While there, don't miss out on the other impressive luxury homes in Tamil Nadu and across India.